Get The ROI You Deserve
Our award-winning PPC agency delivers unparalleled ROI by leveraging a proprietary 4
step system in your ad accounts. Our paid search campaigns generate high quality
leads that can be sent as an inbound phone calls, lead form submissions, live chats, &
more… enabling customers to interact with your brand on their terms.


We helped this tax resolution firm consistently achieve a 5-10X ROI on their PPC campaign by delivering a 103% increase in qualified inbound leads YoY.
Increase in qualified inbound leads

We helped this multi-location healthcare group generate over $100,000 in incremental revenue each month while spending only $5,000 on ads.
Our PPC agency enabled this university to decrease their cost per lead to over 50%, acquire 10,000+ new leads, and enroll over 1,000+ students.
We create Efficient Paid Search Strategies
High Intent Targeting
Demographic Data
Only Pay Per Conversion
Integrated, Real Time Reporting
High Intent Targeting
Your campaigns will only target keywords with commercial intent. Never waste money on information seekers or tire kickers ever again. Your account structure will contain 3 targeting types designed to deliver the highest ROI possible.
Demographic Data
Most ppc agencies just rely on keyword targeting. Our campaigns layer demographic targeting on top of keywords that further refines your audience to mazimize results. Example include income, device type, age, and more.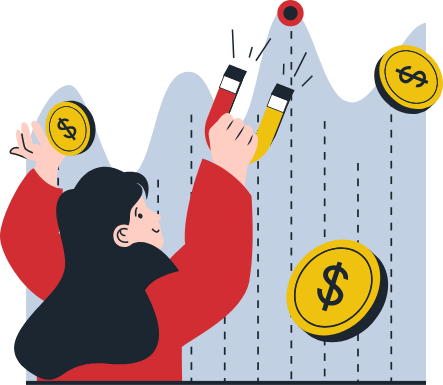 Only Pay Per Conversion
Most PPC companies send people that click on your ad to a website. Why pay per website visit when you can pay per call or per lead. Our team prioritizes campaigns where you on pay Google per conversion, increasing effectiveness.
Integrated, Real Time Reporting
Transparency is at the core of everything we do. Once your campaigns start running you'll be given access to an integrated dashboard that ntegrates data from Google, call tracking technology, and your CRM to provide complete visibility.
Frequently asked questions
Paid Search Strategies That Deliver
High-Intent Customers At Scale
Our award-winning PPC agency delivers unparalleled ROI
by leveraging a proprietary 4 step system in your ad accounts.
Our paid search campaigns generate high quality leads that can
be sent as an inbound phone calls, lead form submissions, live chats,
& more… enabling customers to interact with your brand on their terms.