How Video Production Can Improve The Efficiency Of
Your Marketing Campaigns ?

In order to have an effective digital marketing strategy, your brand should have a well-rounded digital marketing plan that includes multiple forms of content creation, such as social media marketing, influencer marketing, SEO website content like blog posts and FAQ pages, and of course, video content. Video marketing has become an essential aspect of digital marketing campaigns due to its ability to generate brand awareness and build trust within your target audience.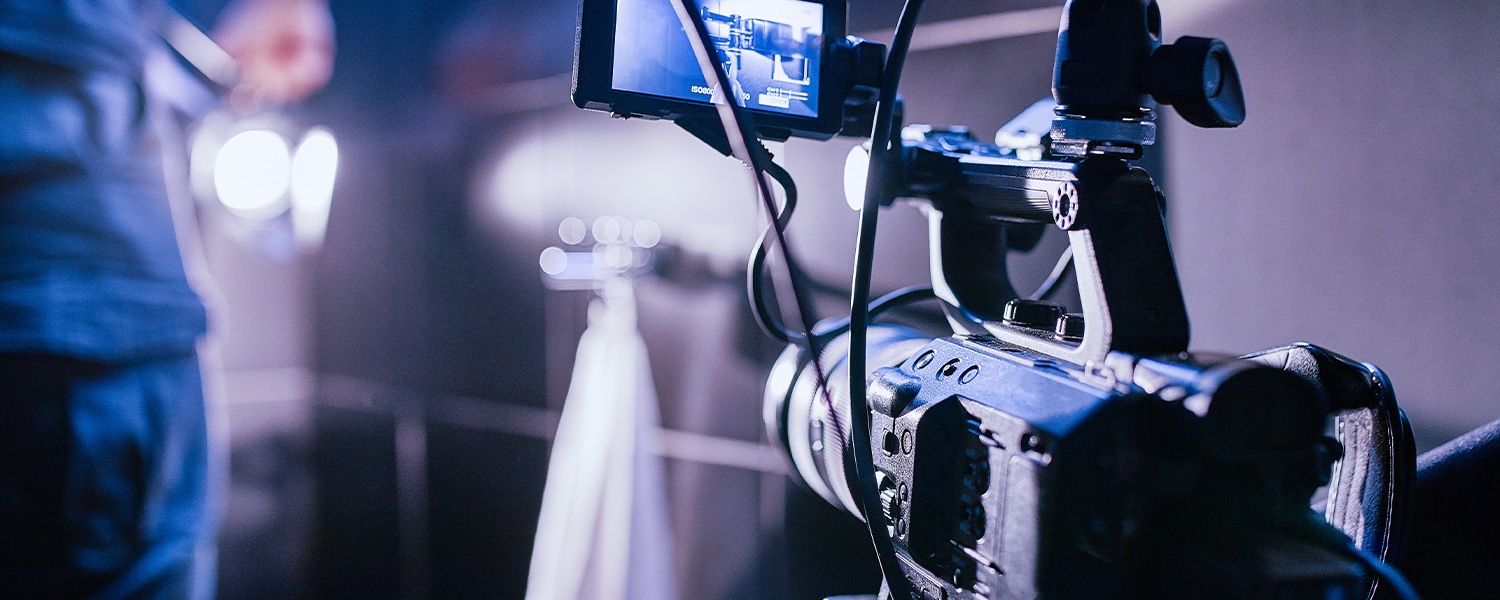 While video marketing originally meant traditional commercials shown on TV, the digital age has created a variety of new opportunities where people can watch online videos. If video production isn't already included in your marketing strategy, these statistics may help persuade you to create videos for your brand. Currently, online users are watching about 4 billion videos on YouTube every single day – and about 92% of B2B shoppers use online video to help them make their buying decisions.
If these numbers aren't convincing enough, then the following advantages of a good video marketing strategy may show you its importance. The first benefit of video marketing is that video ads have been proven to help increase sales. According to eBay and Amazon, adding a video to a product description can increase sales by up to 35%.
Video ads can include anything from how-to instructional guides to testimonials of past customers. The right type of video for your business will depend on a number of factors including the kind of product or service you are offering as well as who your target audience is. The most successful video content should also include some type of call to action to increase conversion rates and turn potential consumers into dedicated customers.
Another advantage of video marketing is that the content is sharable, so if an audience finds your video interesting or entertaining they are more likely to share it on social media–even if they don't actually purchase your product. This gives your brand more exposure, as well as increases your SEO and potentially drives more organic traffic to your website.
Additionally, video content increases your reach since it is a convenient option for mobile users. As the majority of online shopping is now done through mobile phones, this is a crucial aspect of video marketing strategy. As mentioned previously, video content is also great for SEO and ranking higher on search engines. Platforms such as Google and Bing now factor video into their algorithms, meaning that embedding videos into your website can lead to higher rankings on these search engines.
Video marketing can also be used as an effective tool to educate potential customers about your brand and the benefits of your product, which is especially advantageous if your product is new or unique. Video content is useful for conveying lots of information within a short timeframe, as well as allowing you to engage more senses and enhance your storytelling abilities because you have the ability to use both sight and sound.
You can also use video to tell your company's story, explain the benefits of your product or service in greater detail, or even to post testimonials. The key is determining the best method of connecting with your target audience, and then the possibilities are endless.
From a budget standpoint, video marketing is also highly beneficial. Video content is available to any budget size–while professional video production companies can create effective and engaging high quality content, there are also affordable software and app options to help you create a compelling video using just a simple camera or even your smartphone. Posting Facebook or Youtube videos is also completely free, which makes advertising your content extremely accessible.
Finally, many video sharing sites also have built-in analytical tools that allow your brand to receive insights on how well your content is performing. This will help your company see what is working and what isn't, which will assist in planning future marketing campaigns and reworking your strategy to make it more effective.