Beginner's Guide to CMS: Make it Work for You
Digital Marketing Industry News
A Content Management System (CMS) is an application software used to manage web content, providing access for users to create, edit and publish items onto website interfaces. CMS creates a platform for businesses to strategically place pertinent information, images, videos, blogs, and any other content they wish to implement onto their website, all in one place. These systems are holistically formatted, making it easier for users to update assets as they change and grow.
How it Works
CMS applications exist to make interacting with a website's database user friendly, allowing people to manipulate information and digital content without having to understand code.
CMS applications exist to make interacting with a website's database user friendly, allowing people to manipulate information and digital content without having to understand code. This system is organized into different categories based on page types, making it much more functional for users to navigate through and place custom content. To put it simply, CMS is a housing center for digital collateral that's organized in an easy to use, straightforward format.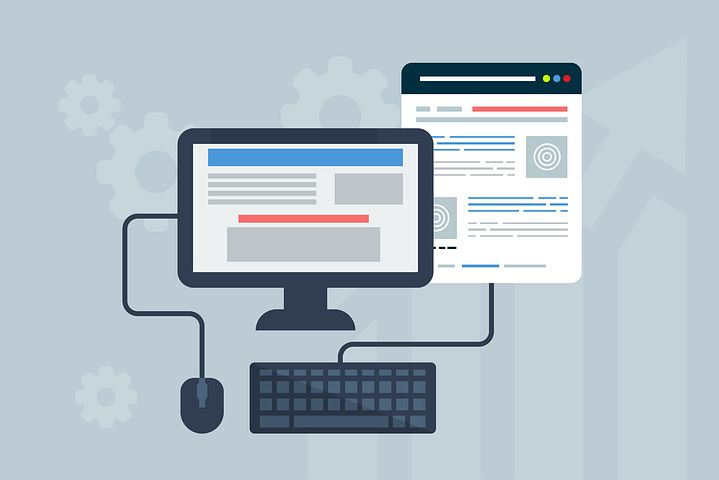 Examples of CMS Systems
There are several different CMS platforms available at our disposal, each with varying functions. As your business starts to look into which CMS best fits your content needs, it is important to figure out which capabilities are essential for your website. Here are three examples of the most popular CMS applications used today:
WordPress
WordPress is the most popular CMS software utilized today. When it was first created, it was known for its emphasis on blogging, but has since grown into so much more. The platforms' popularity is due to its high functionality and user-friendly interface, allowing you to customize web content through the use of plugins and themes. WordPress has created a simple user experience, highly suggested for beginners because of its well-organized format. Some of the key features WordPress offers are intuitive publishing and content management options, powerful editing tools, and customizable plugins and themes.
Joomla
Joomla is very similar to WordPress popularity wise, but has slightly different focus areas in terms of content capabilities. Unlike WordPress, Joomla isn't considered to be as beginner-friendly. However, it is a great option if you need to manage large quantities of custom content. This software tends to be better to use if you are creating a website that contains heavy amounts of graphics rather than textual information. Some of the key features Joomla offers are advanced user management options, excellent support for custom post types, multilingual support, and support for using unique templates for each page type.
Drupal
Drupal is another CMS software that exists alongside WordPress and Joomla regarding popularity, but is most similar to Joomla in terms of focus areas. Drupal offers a flexible interface for working with custom post types and provides higher user capabilities. One thing Drupal provides that others don't is its own taxonomy system, organizing categories more efficiently than competitors. Drupal is also considered to be more secure than WordPress and Joomla, which is one of their main selling points.
CMS Simplifies the Web Development Process
"CMS SOFTWARE ALSO PROVIDES USERS A WAY TO QUICKLY UPDATE AND MANAGE CONTENT, SIMPLIFYING THE PROCESS EXPONENTIALLY."
CMS applications were created to simplify the web development and management process, making it easier for users to create and edit content without having to understand the back-end development process. This software is beneficial for website creation because it separates content editing from design, meaning users who aren't technically trained can easily manipulate content. CMS software also provides users a way to quickly update and manage content, simplifying the process exponentially.