We Turn Your Data Into Dollars
At Frenik, we take a data-driven approach to help our clients achieve their goals. We specialize in PPC, SEO, and
paid media, leveraging our expertise and experience to drive results that matter. We understand that business
owners and executives need to see a clear ROI for their marketing efforts, which is why we focus on metrics that
matter, such as lead generation, customer acquisition, and revenue growth. With over $200M in ads spent for our
clients, we have the track record to prove that our strategies work. Our team of experts stays up to date on the
latest industry trends and best practices to ensure that we're always delivering the best possible results for our
clients. Trust us to take your digital marketing efforts to the next level and drive real business impact.
Unlock Your Full Potential With Frenik.

You're one-stop-shop for digital marketing
services that delivers real business results.
Market Research
Brand Awareness
Consideration
Purchase & Conversion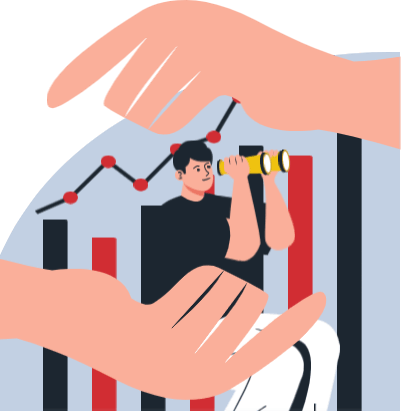 Market Research: Know Your Audience and Win Them Over
Before you can create a winning digital marketing strategy, you need to understand your target audience. Our market research services help you gain deep insights into your customers, their preferences, and their pain points. Armed with this knowledge, you can craft messaging and creative that truly resonates and sets you apart from the competition.
Brand Awareness: Be Seen and Be Heard
In a crowded digital landscape, standing out from the competition is key. Our brand awareness strategies help you make a lasting impression and build a strong brand identity that resonates with your target audience. Whether it's through social media campaigns, influencer marketing, or targeted display ads, we'll help you reach your audience and get noticed.
Consideration: Be the Obvious Choice
Once you've caught the attention of your target audience, it's time to convince them to choose you over the competition. Our consideration stage strategies help you create compelling messaging and creative that highlights your unique value proposition and differentiators. Through targeted retargeting campaigns, email marketing, and content marketing, we'll keep your brand top of mind and drive consideration.
Purchase & Conversion: Close the Deal and Grow Your Business.
At the end of the day, digital marketing is all about driving conversions and growing your business. Our purchase and conversion strategies are designed to turn leads into customers and maximize your ROI. From optimized landing pages and email marketing campaigns to targeted paid media and retargeting, we'll help you close the deal and grow your business.
Frequently asked questions
Empowering Your Digital
Vision into Measurable Reality.
Frenik: Your visionary digital agency, making your goals reality.
Experts in SEO, PPC, and demand gen, we transform brands with
innovation that drives growth. Through data-driven strategies, we
optimize your online presence and craft high-impact campaigns,
consistently exceeding expectations. Your vision, our expertise –
measurable success.