Frenik Marketing Group Delivers
Beautiful, High-Converting Websites
In today's digital age, having a website that is both visually appealing and high-performing is essential to
the success of any business. At Frenik, we understand the importance of creating websites that not only
look great but also drive conversions. Our team of expert designers and developers work closely with
clients to create custom, high-converting websites that reflect their brand and connect with their target
audience. We also prioritize search engine optimization (SEO) to ensure our clients' websites rank well in
search results and attract organic traffic. Additionally, we pay close attention to technical site factors
such as page speed, mobile responsiveness, and site security to ensure a seamless user experience.
With Frenik Marketing Group, you can trust that your website will not only look beautiful but also perform
at its best, driving conversions and generating revenue for your business.

Expert Web Design Services
Stand Out in a Crowded Digital
Space with Custom Website Design
Conversion Focused
Beautiful on Every Device
Search engine optimization
Easy to Manage
The Technicals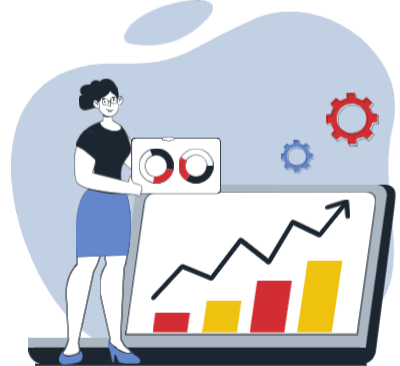 Conversion Focused
We create seamless, intuitive experiences for your website visitors. The goal is to make it easy for people to find what they're looking for and accomplish their goals on your site. At Frenik Marketing Group, we specialize in designing websites with exceptional user experiences that convert visitors into customers.
Beautiful on Every Device
With so much web traffic coming from mobile devices, it's crucial that your website is optimized for mobile viewing. Our web design team knows how to create responsive designs that look great and function seamlessly on any device.
Search engine optimization
Your website needs to be optimized for search engines in order to drive organic traffic to your site. This includes things like keyword research, on-page optimization, and building high-quality backlinks. We have a team of SEO experts who will ensure that your website is fully optimized for search engines, getting more eyes on your site.
Easy to Manage
Once your website is up and running, you'll need to manage and update your content. This includes things like adding new blog posts, updating product information, and managing user-generated content. Our content management solutions make it easy to keep your website up-to-date and relevant.
The Technicals
The technical aspects of your website can greatly impact its performance and user experience. This includes things like site speed, security, and accessibility. Our team has the technical expertise to ensure that your website is fast, secure, and accessible to all users.
Frequently asked questions
Transforming Brands with
Innovative Web Design
At Frenik, we comprehend the significance of designing websites
that not only exude visual brilliance but also cultivate remarkable
conversion rates. Our proficient team of designers and developers
engages intimately with clients, sculpting bespoke, high-conversion
websites that mirror their brand identity and seamlessly engage
their desired audience.