EVERYTHING YOU NEED,
WE DELIVER.
At Frenik Marketing Group, we do it all – from digital advertising to website development to
content creation, our ad agency has got you covered. We're an Atlanta based full service
digital marketing agency that offers all of your company's marketing needs.
What
We Do
Full Service Marketing That Grows Your Company.
With Frenik, our services provide everything your company needs to succeed. Our marketing agency is dedicated to giving your company a unique and marketable brand voice. We create content that stands out from your competitors and develop websites that connect with your consumers. Frenik Marketing Group will consistently deliver marketing content that highlights the quality of your brand.
Our
Location
Atlanta Based
+

Nationwide Service.

Frenik Marketing Group is an advertising agency in Atlanta, yet we reach businesses all across the nation. As a digital advertising agency, we can help you grow your business no matter where you're based. Our focus is on real results that connect with your target audience and create greater brand awareness.
Experience:
Years Of Experience In Growing Businesses.
Frenik Marketing Group was founded in 2013, so we have almost a full decade of experience as a digital marketing agency. We've spent years cultivating the best methods to connect with consumers and grow your business, so we know exactly what is needed for each client. Over the years, Frenik has carefully crafted our team to a highly-skilled group that responds to each task with expertise.
Branding:
Get Your Story Told The Right Way.
Here at Frenik Marketing Group, we know how important the right messaging is. That's why we're committed to finding what works for you, so your company's vision can come to life. Our digital marketing services will help your brand find the best voice for your business.
Digital Advertising:
Connect With Consumers.
Our team of advertising professionals can create email marketing campaigns, video advertisements, and more digital marketing strategies to ensure that consumers will want to learn more about your product or service. Our advertising efforts succeed in generating new leads for your business.
Video Production::
Stand Out With Frenik's Advertising.
If you want to make a truly unique advertisement that will connect to your audience, then you're in the right place. Our video production team will deliver advertisements that showcase your product in a way that feels fresh and gets consumers excited.
Social Media:
Build Your Consumer Base.
At Frenik, we're an online marketing agency that cares about real time results. Our dedicated social media marketing team will bring you consistent social media messaging that connects with your consumers. You won't have any concerns about whether your product is reaching the right audience, because we'll take care of that for you.
Technology Development:
Revitalize Your Website.
Our team of graphic designers and website developers will create a unique web design with custom website content for your company that reaches a wider audience. We design with the target audience in mind; the websites we create have user-friendly interfaces with easy to use navigation, so consumers won't get overwhelmed. With a new look that highlights your brand identity, your website will be ready to take on your competitors.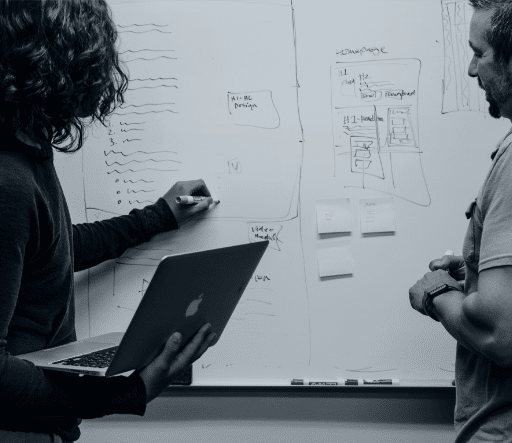 We Know What Works.
Our team of marketing experts will create a successful marketing strategy that moves your business forward. With a focus on SEO services and SEM, digital advertising, and media marketing, Frenik's forward thinking will bring your company to new heights.