Interesting apps to use on wearables
Digital Marketing Industry News
Fitness tracking, meditation, productivity, reminders.
You can now do more with your smartwatch than check messages, update a calendar, or track your number of steps.  Here's a few useful apps we're highlighting to help you get things done at the touch of your wrist.
You can set your personal health goals and the app will guide you in achieving them by giving you a personalized plan and exercise tips.
Bring! Grocery Shopping List
On this app, you can create a shopping list for different events.  You can invite friends, family members, colleagues, or anyone else to collaborate. Products are added by tapping on labeled icons. Users can also add their own photos.
Glide
On Glide, you can receive and watch video messages from your wrist.  You can send audio back or record a video if your watch has a front facing camera.  In order to have Glide on your smartwatch, you need to install the app on your paired phone.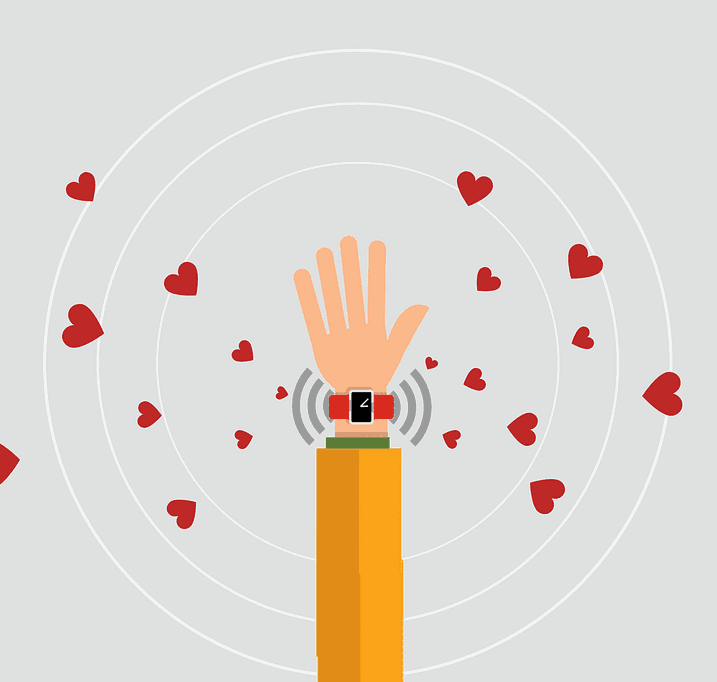 Lifesum
The Lifesum app tracks your food and water intake to help you maintain a healthy balance throughout your day.  You can set your personal health goals and the app will guide you in achieving them by giving you a personalized plan and exercise tips.
Eat24
Eat24 lists local restaurants that offer pickup or delivery to your home.  On this app, you can get notifications on your deliveries, recent orders and other information by just looking at your watch.
Google Slides
You can now control slides during your presentations on your wrist.  First, select "casting" for your slides to a Chromecast-enabled display, then Google Slides will transform your watch into a presentation remote.
Citymapper
On Citymapper, users can get directions to a location or even check public transportation (bus, train, ferry, taxi).  The app will feed real time information directly to your wrist. Citymapper offers walk and cycle times, as well as Uber details to find the best route that will help you arrive at your destination as soon as possible.
FotMob Football Scores
Now you don't have to sit through a whole dinner date wondering what the score of the game is.  Just casually glance at your watch to check live scores and goal alerts of key game moments.  You'll receive information on substitutes, scores, and bookings all on your watch.
Yum-Yum!
Checking your phone or laptop in the kitchen while cooking is a nightmare when making sure you don't get ingredients all over your gadgets. With Yum-Yum!, users can see pictures of featured dishes, a shopping list of the required ingredients, followed by a detailed guide of the cooking process. There are thousands of free recipes on Yum-Yum! to try out.
Golf Swing Analyzer by TrackMyGolf
This app utilizes the watch's integrated accelerator and sensors to capture the data of your swing and instantly relay it to your watch. It tracks your swing speed and temp, shows how much you twist while hitting the ball and displays the swing plane and impact angle.
Nest
Nest is installed in your home, but you can control heating and connected cameras from your wrist. The app will also send notifications to your wearable device if alarms or sensors are ever activated.
"CITYMAPPER OFFERS WALK AND CYCLE TIMES, AS WELL AS UBER DETAILS TO FIND THE BEST ROUTE THAT WILL HELP YOU ARRIVE AT YOUR DESTINATION AS SOON AS POSSIBLE."
Wearable apps help you stay productive while keeping you away from your phone.  By delivering useful apps, functions or information directly to your wrist, smartwatches continue to make daily life a little easier.