Starbucks is coming: how 'game of thrones' gave the coffee chain millions in free advertising
Social Media
The final season of "Game of Thrones" was widely anticipated and now, after this past Sunday, it's officially over. But for the last month and a half, it seemed like it was all anyone talked about.
According to Entertainment Weekly, episode five of season eight had over 18.2 million viewers tuned in. Two weeks before this, the third episode of the season broke records with 17.8 million.
This season had the highest ratings in the history of "Game of Thrones."
It was also reported that season eight of the show was the most-watched series of the year, which means a premium network beat out all primetime networks. Each episode averaged around 43 million views after repeats and streaming counts were tallied.
But we're focusing on the fourth episode for a very specific reason and it doesn't have anything to do with the petition circling around asking (demanding) the writers to remake this last season.
Although ratings for the fourth episode were slightly lower, TV Insider reported it was still the third most-watched episode of the series with 11.8 million viewers tuning in for the live airing. Now the fifth most-watched after the past two weeks' episodes.
During this episode, those millions of viewers saw a two second shot of a misplaced coffee cup.
Credit HBO
Why is this such a big deal?
Well, it was the modern day coffee cup seen around the world—by almost 12 million people to be exact.
It definitely didn't belong there. A cup of coffee during a wartime table discussion in a fantasy land? Daenerys shouldn't be drinking from something that's vaguely reminiscent of Starbucks.
For episode four, all but the 16th spot on Twitter's top 20 worldwide trending topics featured names and topics related to "Game of Thrones." By Monday, the coffee cup would join them on the top 20 list. As would "Starkbucks" a combination of the Stark character name and Starbucks.
Ratings and social media combined to create a mass amount of conversation all revolving around this one anachronistic coffee cup.
People wanted to know whose fault it was or whether it was product placement. A lot of people made jokes about it. Even more people assumed it was a Starbucks cup, simply because it resembled the cups used by the coffee giant.
Which is a feat in and of itself, millions of people automatically thought of Starbucks because it's become so ingrained in society. And it turns out that it wasn't even a Starbucks cup. The company brand is just so well-known by this point that the assumption it was theirs took off.
The TV show's stars went on to join in on the discussion, too, adding fuel to the fire.
The result?
Over $2.3 billion in unpaid advertising for Starbucks.
Again… over $2.3 billion in unpaid advertising.
Brand placement doesn't come cheap. To put this into perspective, Fortune reported that Heineken paid $45 million for James Bond to drink their beer instead of a martini in "Skyfall." Add in the fact that the cup was so incongruous to the show, and it received much more attention than a typical product placement would.
Starbucks was quick to pick up the opportunity that landed in their lap by plugging their Dragon Drink.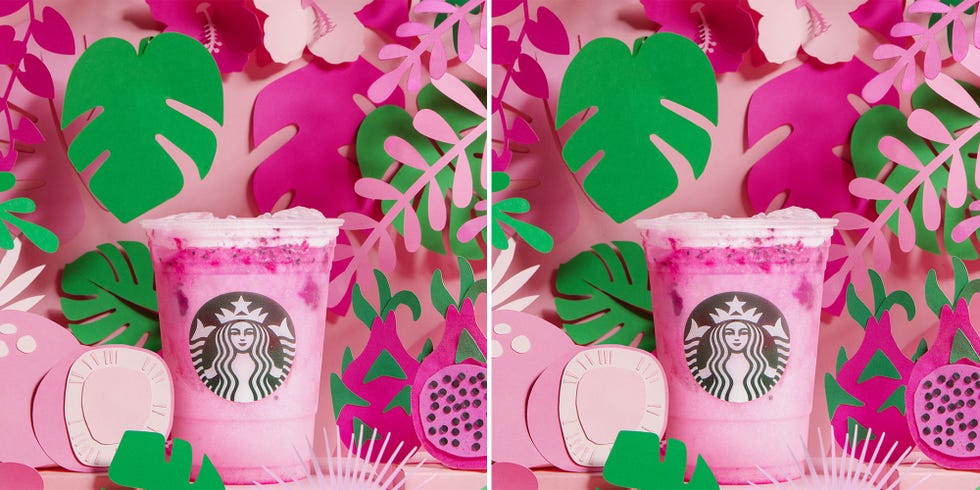 Credit Starbucks
Considering the amount of people tuning in to watch this show, the amount of people that talked about Starbucks after this two second shot, and the amount of free publicity the company received, it was a smart move.
The numbers don't lie. CNBC found that PR service Critical Mention counted 10,627 mentions of Starbucks and "Game of Thrones" online as well as on TV and radio. Another social media analytics site, Talkwalker, reported over 193,000 mentions of Starbucks, "Game of Thrones," and related hashtags within 48 hours on Twitter, social media, discussion forums, blogs, and news sites.
Most likely, this will never happen again. Starbucks got really, really lucky, and it makes for a very interesting marketing story.
For all the "Game of Thrones" fans, I hope the series finale was everything you wanted it to be, but if it wasn't, go chase your sorrows away with a Starbucks Dragon Drink.