The Gwinnett Sports Commission, one of the fastest growing in the country, approached us with this simple request: help position us to win the business of more professional, high-profile sporting events
Meanwhile, the PGA's Mitsubishi Electric Classic Tour Director approached us having come from another leading Atlanta-based agency. Unhappy with the current state of their marketing and PR strategy, they were ready to see what we could bring to the table
Together, these two clients showcase another side of our business: creative mixed with strategic consulting.
GOAL NO. 1
Epic Video Production
Creating a video always begins with the end result in mind. In this case? Show off the breadth and quality of sports in Gwinnett County, GA.
To achieve this, we shot and assembled a montage which spans a wide array of subjects and styles. In just 62 seconds of video, we cover everything from Youth to Professional sports in a variety of visual styles ranging from cinematic to broadcast.
GOAL NO. 2
Social Media Re-Brand

Mitsubishi Electric Classic's main goal was to increase sponsorship sales. Traditionally, they had only seen success in an older crowd. That's often the nature of golf tournaments.
There was a mostly untapped market in the younger generation of members and community young professionals.
It was time to up their Social game.
We worked hands-on with the Mitsubishi Electric Classic team to develop a personality for their social channels which would both match the existing PGA brand while still appealing to a younger audience.
While the posts always featured clean design (when applicable) and a fun tone, we never created a single post that didn't have a specific, targeted business-related goal.
"We needed to know our marketing partner had a deep understanding of the community around us. Having Frenik on our team allows us to enhance our relationships with tournament partners, benefiting charities, media contacts, and expand our messaging on all platforms."
Taking photos, photo processing, copywriting, tagging...we handle everything for Mitsubishi Electric Classic.
One less important thing that the marketing team for the tournament didn't have to focus on.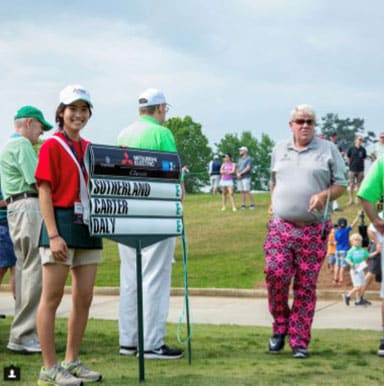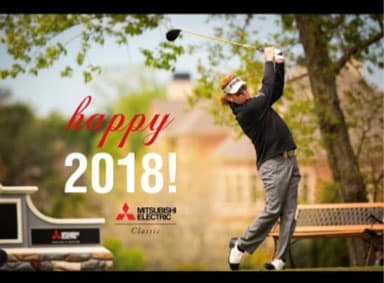 GOAL NO.3
Website Elevation
In order to attract sponsors to the tournament, a complete messaging and visual strategy was developed before we ever designed a single page or coded a single element on the site.
The resulting site was—once again—an intentional balance of traditional and modern styling to feel premium and paint the picture of an event that wouldn't be missed by players and spectators and SHOULDN'T be missed by sponsors.
Clean Design
Premium
Easy to Navigate
Clear Calls-to-Action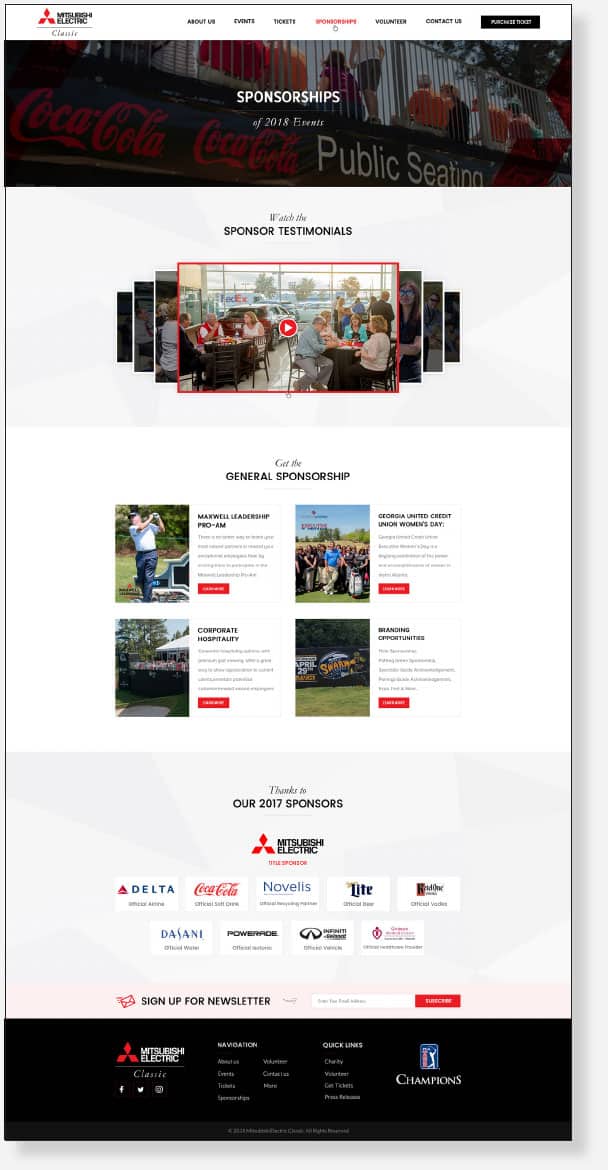 GOAL NO. 4
Event Support
In order to improve the on-site experience for fans and other tournament goers/players, we introduced a number of experiential marketing events.
An elaborate Easter Egg hunt kept kids and parents happy. Meanwhile, the Ketel One Vodka Lounge offered a place to kick back and loosen up at the end of the day.
The better the experience, the more likey players and fans are to return to the Mitsubishi Electric Classic year after year.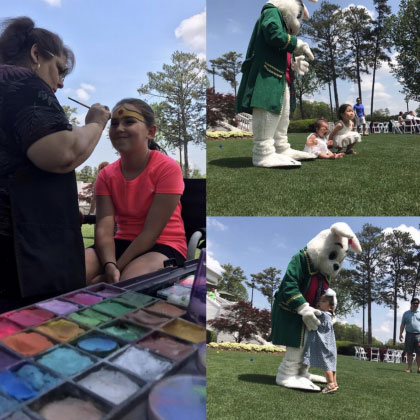 45%
Increase in reach per post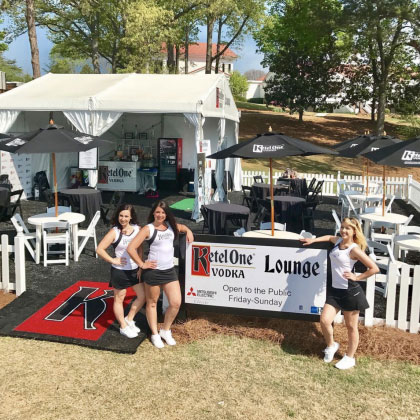 20%
Increase in impressions
15%
Engagement Increase